Rentals and Transport
need Help moving or want to spice up your Party ?
Weekly Rental of a Hot Tub
Spa Rentals
As we got asked several Times over the last years if we do Hot Tub Rentals we decided to follow this request and offer that Service to our clients.
If you doing a Party and want to spice it up, just want to treat yourself or your beloved ones, pushing up rentals threw offering a special service.
How does it Work ?
Our engineers Deliver your Hot tub and get it all ready for you. We arrange surton Times with you for us to come around and check the water so you can enjoy the experience and have no worries. After the rental Time is over we collect the spa again and that's it – easy and not difficult at all.
We have 2 Models for Rent
The Dreammaker 730 crossover – a very nice rotational molded spa – the newest model from Dreammaker. Sipmle Plug &Play – all you need is a 16 Amp secured Wall socket nearby. The Dreammaker 730 crossover is a 5 seater with one longer and 4 seats and has nice multicolored Perimeter lighting and even a waterfall over the skimmer. On the outside some corner lights so even if not used it brings some atmosphere to you.
The Sunshine Spa Pleasure – A bit more advanced tradidional Acrilic Spa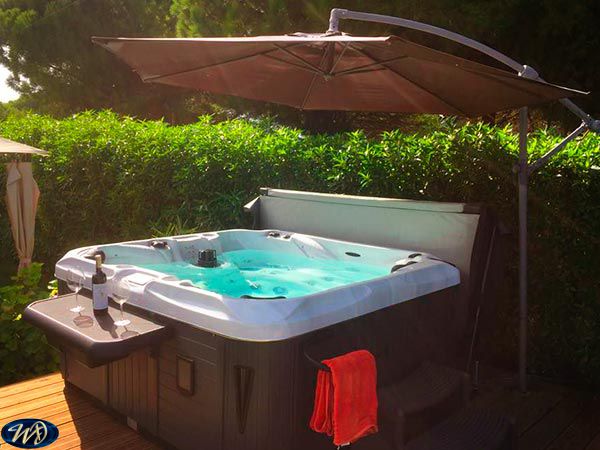 Also this Spa just needs a 16 amp secured wall socket
The Spa Pleasure gives you the little extra more threw the integrated Sound system, a lot more jets, even better multi-coloured lights throughout the spa and a little bit more space as he is bigger than the crossover. To make your experience as comfortable and special as it can get with the Pleasure you get a cover lifter, a side mounted Spa bar, towel holder and safety rail for easier access.
Hot Tub Transports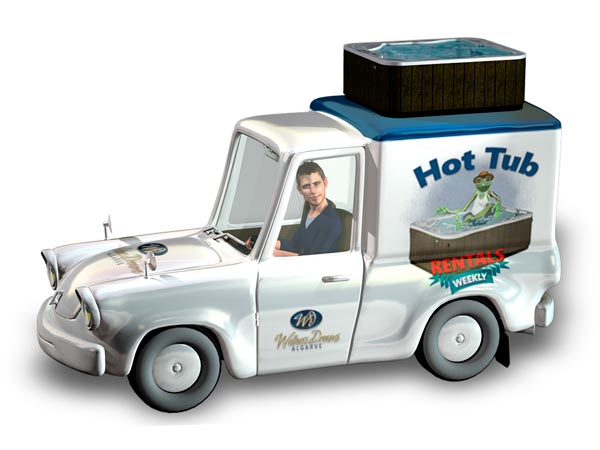 Moving house and don't know how to get you beloved but big and bulky Toy from a-b? Bought a second hand tub and facing the same Problem? Or even bought a new one and don't know how to get it in?
Algarve Hot Tubs offers you the Solution. With our dedicated Hot Tub Trailer moving a Hot Tub is easy. Don't worry we sorted out for you.
Just call us on 00351 912 356 287 or just send a e-mail info@algarvehottubs.com to arrange your Transport.